Egon Schiele, Klimt, Bosch and some great cafes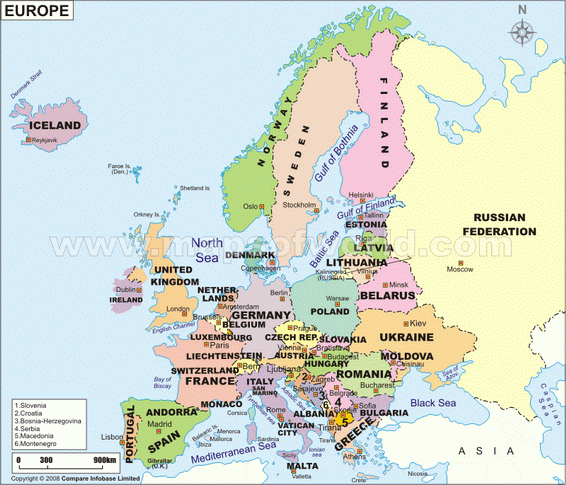 This past Thursday, Sophie and I had a meeting in Vienna, Austria, and we organized to stay for a long weekend to experience the city.
Although I lived a couple of months in Tyrol, Austria last summer, I had not visited Vienna before this trip.
A great thing about living in Dubai is that many European cities are just a 5-6 hour direct Emirates flight away … I highly/fully/enthusiastically, recommend Emirates. The best airline in the world.
After an easy 5 hour flight and because of a 3 hour time difference with Dubai, we arrived to Vienna around noon on Thursday.
We stayed at the boutique hotel "The Ring" which is in an ideal location, and overall our stay was perfect. I recommend "the Ring" and we will stay there again when we go back in March.
Our first night, we went to dinner at Zum Schwarzen Kameel, "the black camel"… a restaurant that has been open since 1618, and the interior is the exact same since 1901 – same restaurant in the same building since 1618. Incredible. The restaurant was full by 8:30pm and the ambiance was ideal.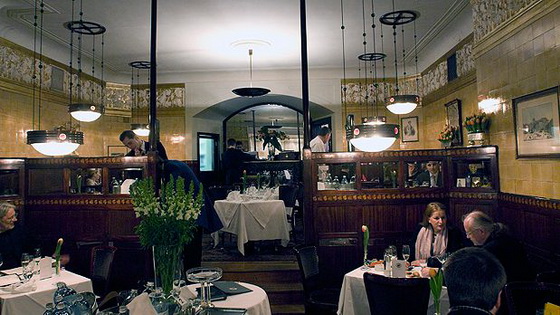 The food, wine and esp. the service was exceptional (our favourite restaurant of the trip)
After dinner, we walked for 30-45 minutes back to our hotel…a brilliant experience, and something I once would have taken for granted.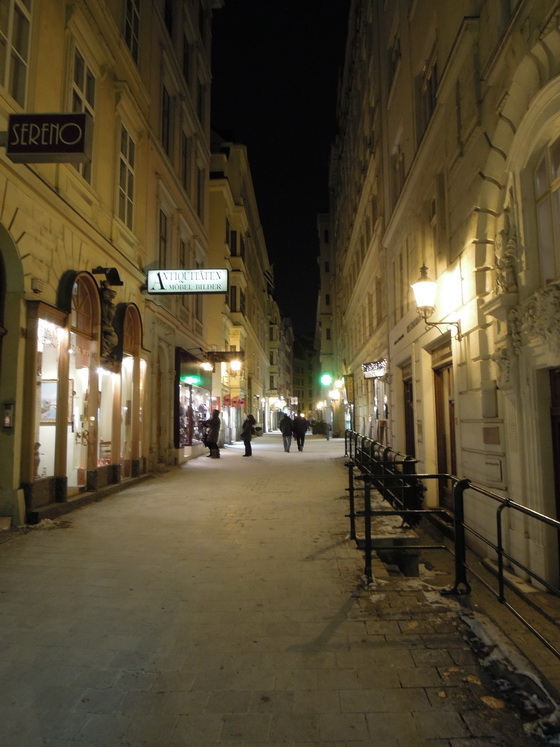 The streets were empty, and the walk at night through Vienna is gorgeous.
We had a successful business meeting on Friday morning, and then spent the afternoon walking around, and site seeing.
Vienna is famous for many things, especially its café's, cakes, and pastries … I read that Vienna is the place where "filtered" coffee was invented, thus the café culture is strong with great café's all over the city.
Anyone who knows me well, knows that I love to go to a cafe and read, smoke a cigar … and/or talk with friends. I prefer to just go to a good cafe than to attend a sporting event, concert or even a nice restaurant.
My ideal weekend is to sit in a cafe, smoke as many cigars as I want and read….
Over the 4 days, we tried all the top rated cafes.
We had breakfast at the cafe Sigmund Freud once went to each morning for many years, "Café Landtmann." Great ambiance, but not our favourite cafe.
We had lunch at café Demel, a big, beautiful café which was the most crowded of them all.
Of course we went to "L'hotel Sacher" to eat a "Sachertorte" … the "sachertorte" is a special chocolate cake, and one of the most famous Viennese culinary specialties.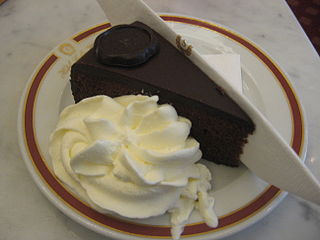 By far our favourite café was "Café Central" which has the best hot chocolate I have ever had, and probably the best I will ever drink in my life. Seriously, their hot chocolate is perfection … it's impossible to improve the flavour. I read in one of the guides that this cafe was once Lenin's cafe of choice.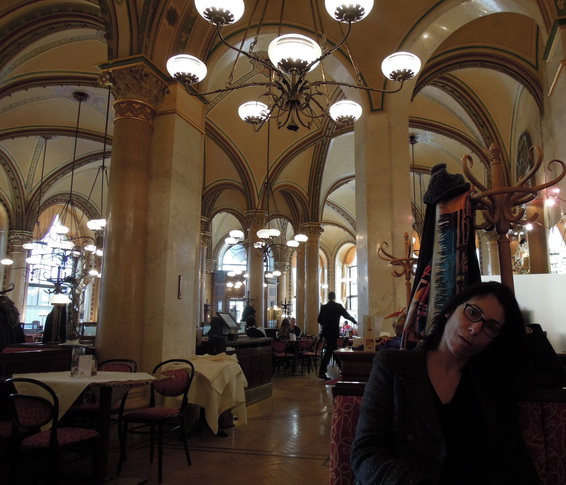 Over the 4 days, we enjoyed the Vienna café experience, however, you can't smoke a cigar in any of the cafes … which is unfortunate for someone who enjoys cigars.
On Saturday, we spent 4+ hours visiting the Leopold Museum.
Sophie majored in art history, and her hobby is art — she knows more about art than anyone else I know.
Her favourite artist is Egon Schiele.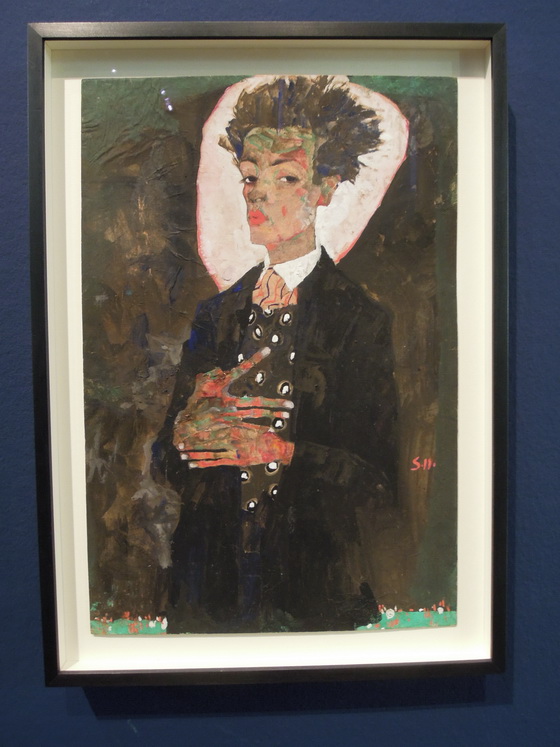 She's talked to me about this artist since I can remember … there are many books in our home in France on him, she even told me about Egon Schiele on the very first day we met … back in Nice, 12+ years ago.
Vienna's Leopold museum has the most Egon Schiele and Gustav Klimt on display in the world.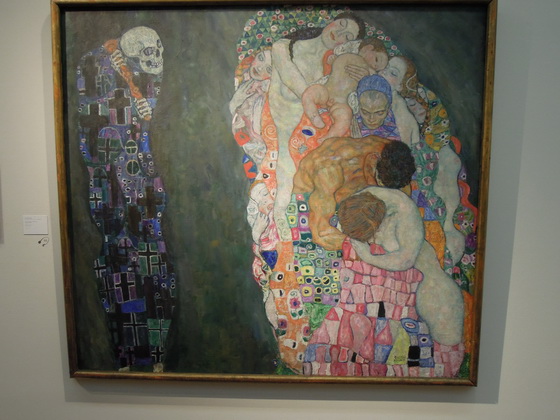 We both (but esp. Sophie) looked forward to visiting this museum.
Unlike London, Paris, Florence, Milan, Rome, Venice … where the museums seem to be always crowded with tourists, there were very few people at the Leopold museum, so we had the museum to just about ourselves.
Incredible how close we could get to some of the most famous paintings in the world – as if the painting was hanging on a wall at home.
At the end of the day, we visited the "Academie für Bildenden Künste" museum which has Hieronymus Bosch's, "The Last Judgement."
We also saw several pieces by Rembrandt …
Again, you can physically touch the paintings (of course I didn't) but I find it incredible such access is allowed to these masterpieces.
We spent more than an hour enjoying Bosch's "The Last Judgement" … we got so close to it that we were able to see all the incredible detail of the work.
We spent the rest of the afternoon just walking around the city. Brilliant experience.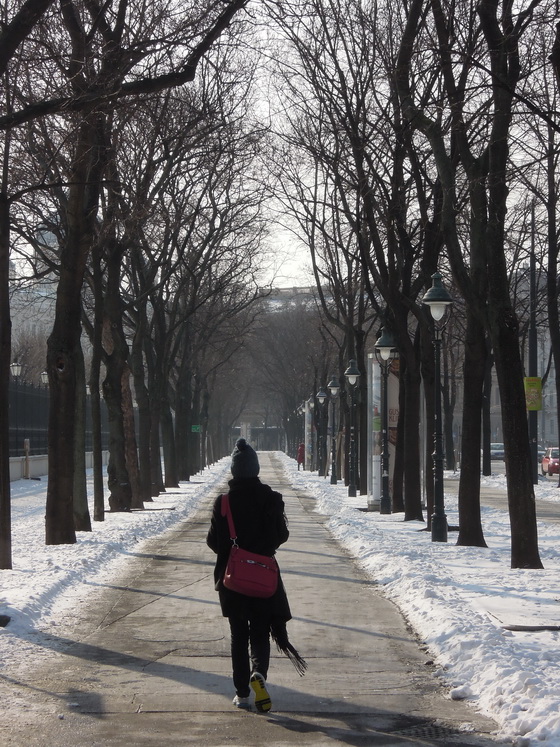 Our last evening, we went to a great wine bar … in the basement of a gorgeous building that our waiter told us is "several hundred years old."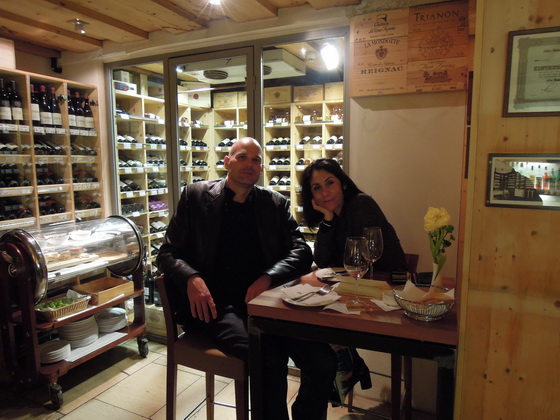 The entire 4 day experience was great, nearly perfect.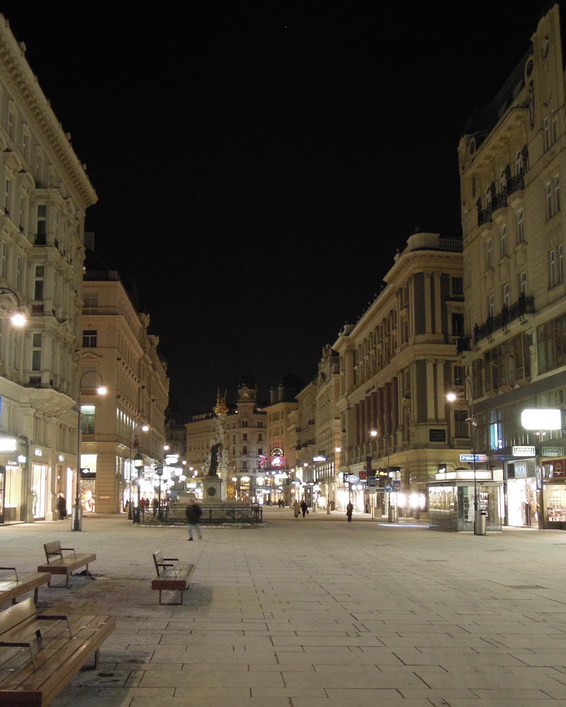 Upon reflection, and my motivation for sharing this blog is to point out that in fact, over the 4 days of our long weekend …. Sophie and I didnt do much.
We just enjoyed walking around the city, sitting in a cafe, reading newspapers or visiting a museum — we just enjoyed the experience of Vienna.
……………………………………………………..
http://en.wikipedia.org/wiki/Vienna
http://en.wikipedia.org/wiki/Sachertorte
http://en.wikipedia.org/wiki/Leopold_Museum
http://en.wikipedia.org/wiki/Egon_Schiele
http://en.wikipedia.org/wiki/List_of_paintings_by_Hieronymus_Bosch